Safety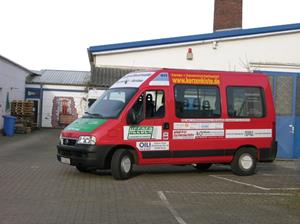 In Germany there are about 200.000 registered house fires per year.
The main cause of house fires are with about 30% household appliances.

Immediately after, fires by human error follow, such as the classic grease fire in the kitchen, which has already caused some major fire after someone attempted to extinguish the fat with water.

The same applies to waxes. If melting vessels in a candle shop or at a hobby candle makers workshop catch fire:

NEVER EXTINGUISH BURNING WAX WITH WATER!
USE A MATCHING LID OR A FIRE BLANKET TO CHOKE THE FIRE IF THERE IS NO ABC FIRE EXTINGUISHER WITHIN REACH!
The attempt to extinguish burning wax with water may result in a cubic meter big fireball in your workshop!

Safety instructions for candle making:
- Never leave melting wax unattended.
- Never overheat wax.
- Always use a thermometer to be aware of the wax temperature.
- Wear loose clothing.
- Don't pour wax down the drain.
- Do not let candle making get so routine that you get careless
- Always keep a pot lid and an ABC Type fire extinguisher handy when heating wax

Each unattended candle has the potential to burn down an apartment.
But this only happens to others ... right?